At this time, I am accepting new clients only by referral.
---
Skillful massage is life-changing!
Take the first step toward feeling great in your body now.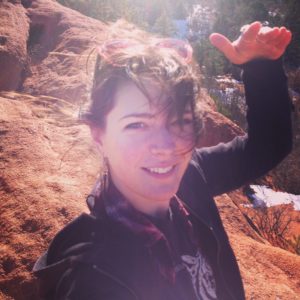 SKILLFUL, COMPASSIONATE,
INTUITIVE BODYWORK
Specializing in Mixed Modality Massage
to address the specific needs and goals of each client.
Trained at the Denver Integrative School of Massage
in a range of powerful modalities:
Western/Swedish Massage
Trigger Point Therapy
Deep Tissue Massage
Myofascial Release
Registered Yoga Teacher (RYT-200)
Trained at St. Louis Yoga Source
PLEASE NOTE: I offer a professional, therapeutic massage. ANY INAPPROPRIATE COMMENT, INNUENDO, OR REQUEST WILL RESULT IN THE IMMEDIATE TERMINATION OF THE SESSION.
Erica Sparks is an independent massage therapist in St. Louis, MO
Testimonials
"Can't wait to see you again, next week isn't soon enough! Better than any massage I've had, and I've had many." - N. Kraemer

"Such a natural flow! I could not tell where her hands started and stopped. The pressure was rhythmic and the stretching took my body deeper than I can on my own." - H. Templin

"Wonderful, thorough massage! Really focused extra time on my target areas." - D. Meyer
Testimonials
"Can't wait to see you again, next week isn't soon enough! Better than any massage I've had, and I've had many." - N. Kraemer

"Such a natural flow! I could not tell where her hands started and stopped. The pressure was rhythmic and the stretching took my body deeper than I can on my own." - H. Templin

"Wonderful, thorough massage! Really focused extra time on my target areas." - D. Meyer