Massage Styles
Mixed Modality Massage
My approach to bodywork incorporates several different techniques and modalities that allow me to most effectively address your needs so you can feel wonderful in your body. I use myofascial release, trigger point therapy, tractioning and stretching, and deep tissue massage.
Your massage may include heat therapy and aromatherapy depending on your needs and preference; there is no extra charge for these enhancements.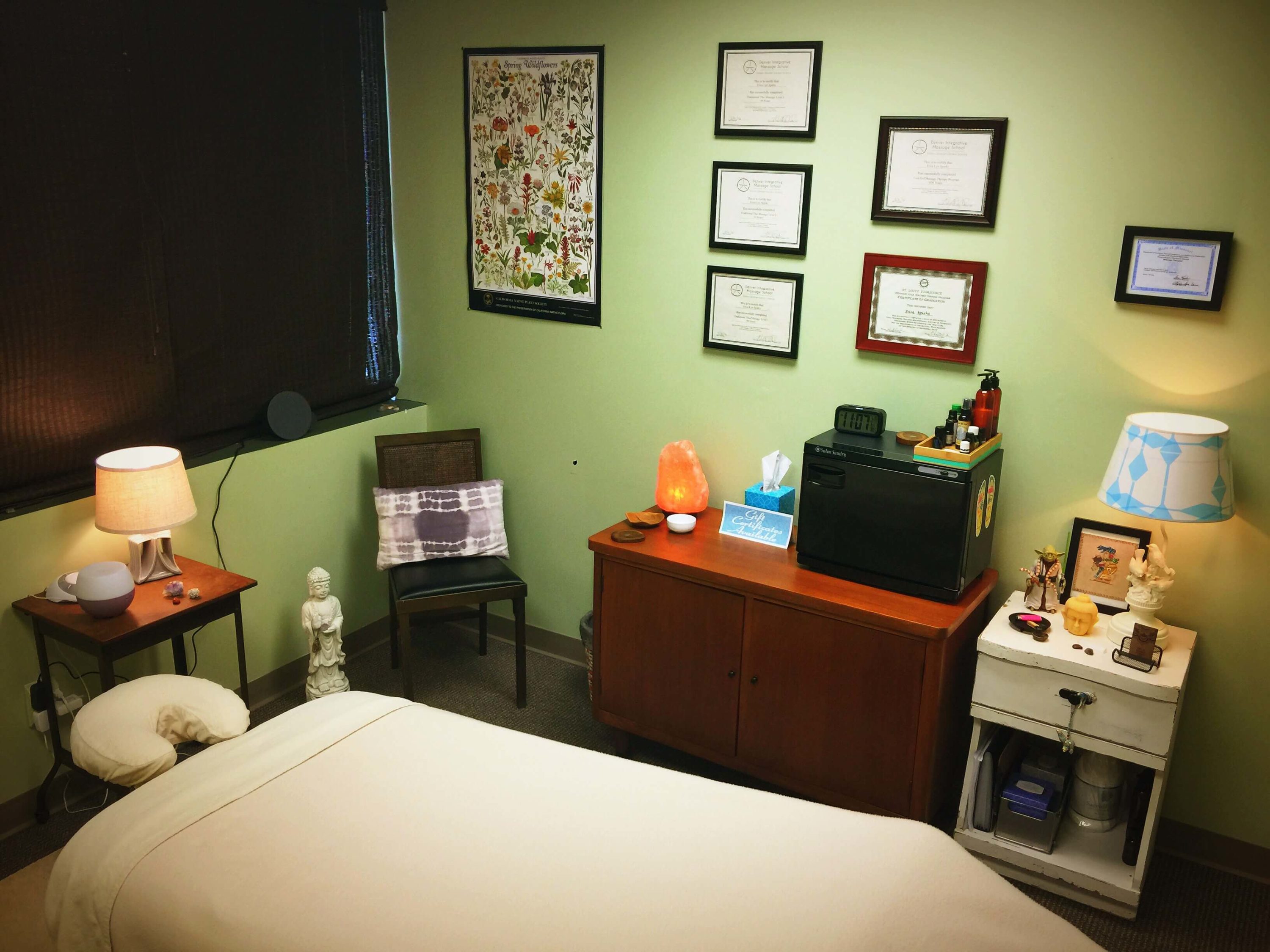 Thai Yoga Massage
Thai Yoga Massage (AKA "lazy man's yoga") is an ancient bodywork modality that combines compression, facilitated stretching, acupressure, reflexology, and heat therapy using heated herbal compresses. The client wears loose-fitting or yoga-type clothing and the massage is done on a mat on the floor.
The rhythmic, lulling stretches and traction of this style of massage encourage the body to relax and let go of stress. Acupressure stimulates the energy lines of the body, opening blockages and encouraging the flow of energy and the release of tension. Deep tissue work can address specific blockages or problem areas for a transformative experience.
I earned my certification in Thai Yoga Massage Levels 1, 2, and 3 at the Denver Integrative Massage School.
Benefits of Thai Yoga Massage
increased range of motion
greater flexibility
opening of energy blockages
release of muscle tension
total relaxation
an excellent remedy for back pain
And for an exceptional experience…
If you've ever wondered whether you're "doing it right" in yoga class and wished someone could show you how to find the right alignment, you might enjoy adding a private yoga session to your massage appointment. Check out my page on private yoga instruction and drop me a line if you'd like to book a deluxe day of stretching and stress relief.
PLEASE NOTE: I offer a professional, therapeutic massage. ANY INAPPROPRIATE COMMENT, INNUENDO, OR REQUEST WILL RESULT IN THE IMMEDIATE TERMINATION OF THE SESSION.